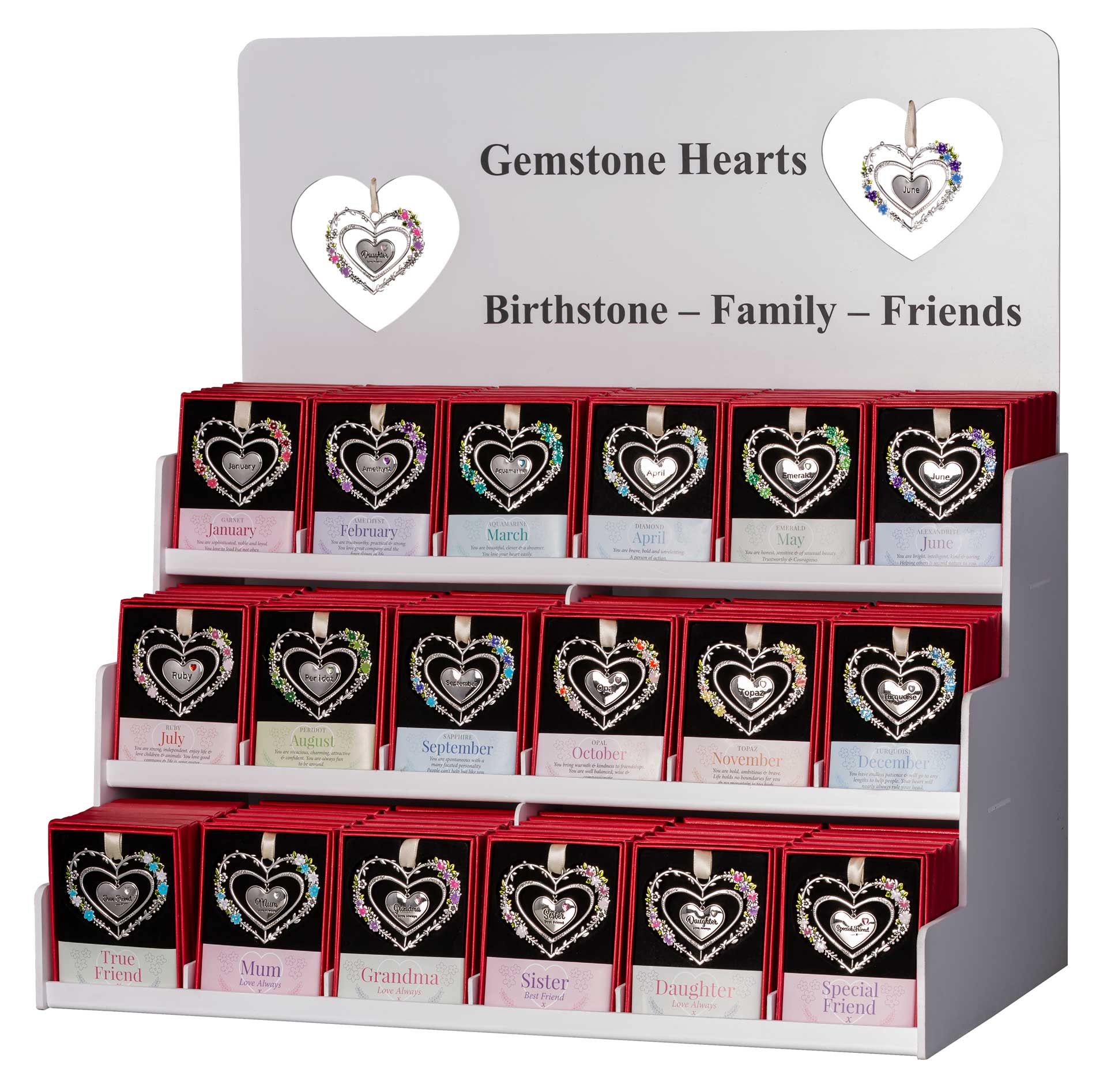 3 nickel plated hearts
that hang independently
within each other.
Hand painted outer heart with matching gemstone in the centre heart.
Looped ribbon so your customers can hang
almost anywhere. All gift boxed with a coordinated box strip and message label.
COUNTER DISPLAY
H 525mm x W 595mm x D 377mm
Pockets are labelled making reordering easy.
Gemstone Hearts are also individually barcoded so tracking sales is simple.