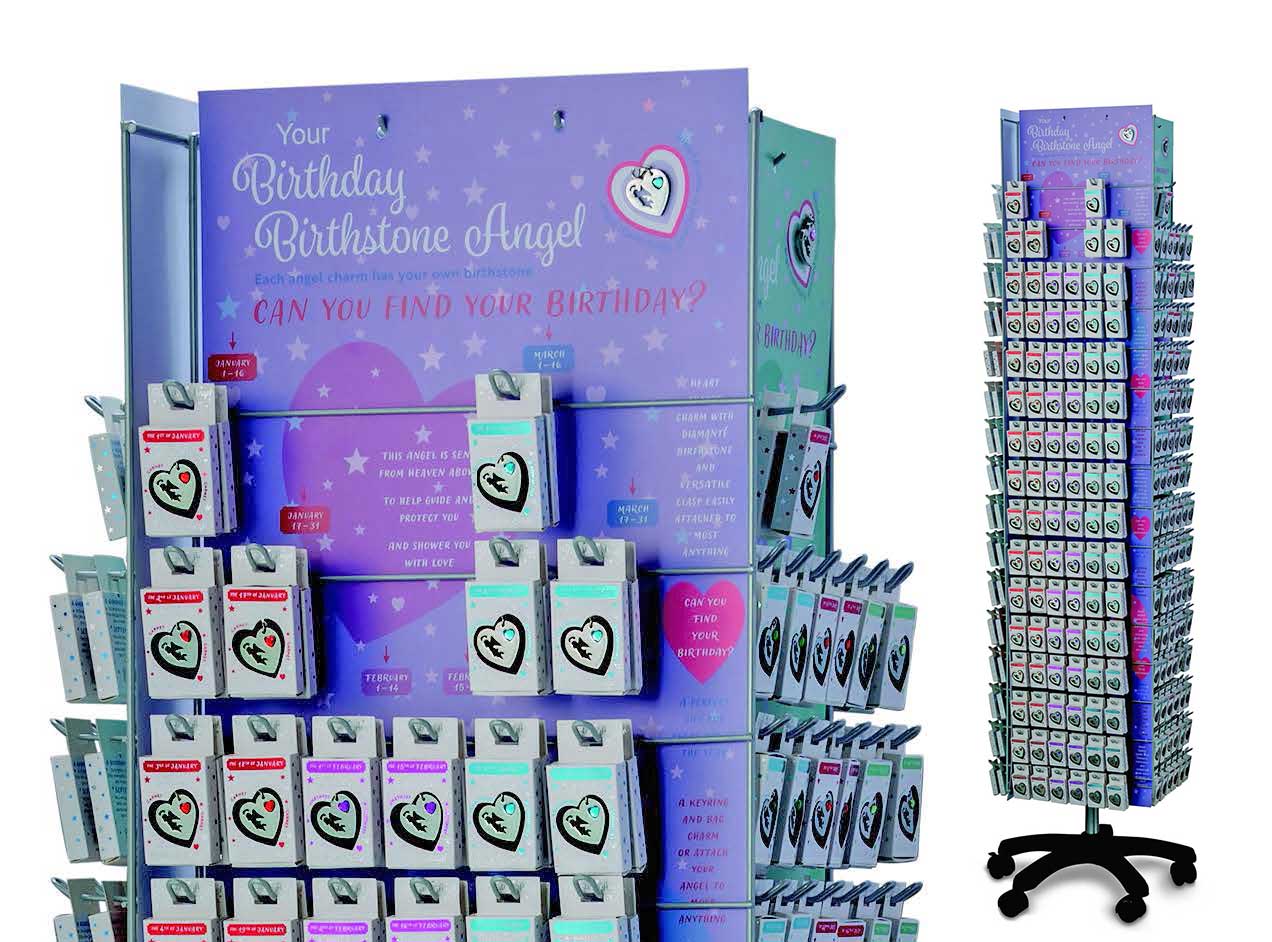 Brilliant Rhodium plated hearts with inset diamanté hearts to match your birthstone. Packaged in a foil blocked gift box and one for every day of the year. Totally unique.
The heart has a strong crocodile clip which allows it to fasten to most everything from a bunch of keys to a handbag.
Each colour coordinated gift box has a birthdate with its own unique birthstone traits.
With a named product you might not have the customer's name but with Birthday Birthstone Angels you will always have the customer's Birthday.
FLOOR DISPLAY
H 1740mm x W 390mm x D 390mm
Pockets are labelled making reordering easy.
Angels are also individually barcoded so tracking sales is simple.